Relapse Prevention Plan
Preventing Relapse, Staying Sober

Table of Contents
Relapse Prevention Daily Check-in
How Does Mindfulness Help Addiction Recovery?
Mindfulness for Preventing Relapse
Addiction Recovery Treatment
It is important to remember: With a relapse prevention plan – you don't have to relapse to work it.
The main things we are trying to identify are high-risk situations and how to manage them. We all have "self-talk" in our head and it can lead to positive or negative thinking. In a relapse situation, the self-talk can be negative feelings and emotions. Negative self-talk can lead to unwanted and negative actions and relapse.
Your relapse prevention plan will help build critical thinking and avoidance strategies – so you can stay focused on achievable goals without activating your stressors.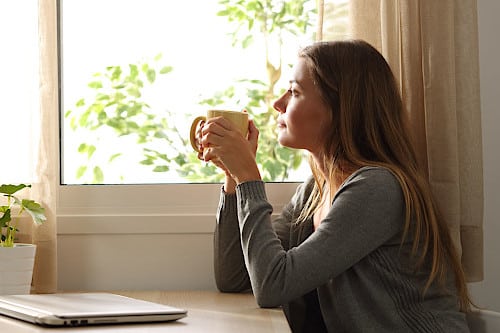 Relapse Prevention Plan Daily Check-in
Desire – What are my intentions for the day? What do I plan to get out of this day?
Urge – Am I craving my substance of choice? Is my schedule today manageable enough to keep my stress level low? Do I plan on doing anything that would sabotage my recovery or the goals in my treatment plan?
Feelings and Emotions – Check in with yourself and your sponsor about how you are feeling emotionally. If your sponsor is not available to talk with, find someone you trust so you can process and understand the feelings and emotions you are having that day. It is important in relapse prevention to write your feelings on a piece of paper, in a journal or on your computer. Writing them out will give you time to think and also help with the processing of your feelings. Processing and understanding your feelings might be hard at first, however, you will begin to feel better when you start to identify exactly what it is you are experiencing emotionally on a daily basis.
Action – How are you taking positive action in your relapse prevention plan? How are you building a better quality of life for yourself so you can move forward in a positive direction?
Think – Always think about how you react to the choices and actions of your daily life. Journaling will help you identify strategies to build a positive outcome and how to avoid triggers that once held you back in life. Remember, you can't think your way out of problems that you behaved your way into. You must look at your behaviors and understand the way they play out in your new life of recovery.
How Does Mindfulness Help Prevent Relapse?
At New Start Recovery Solutions, Mindfulness instruction is an essential part of our dual diagnosis addiction treatment.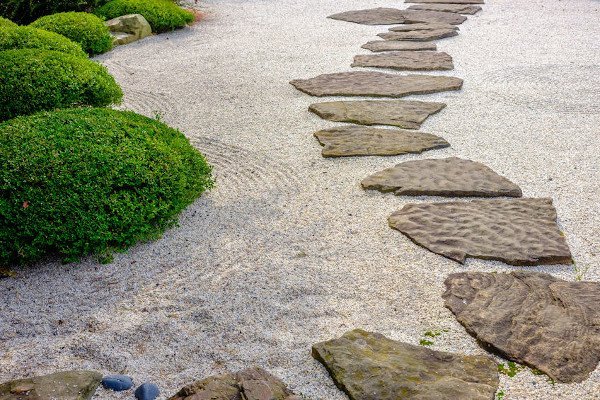 How Does Mindfulness Help in Addiction Recovery?

Why Does Mindfulness Help?

A space of awareness is created between impulse and actions with mindfulness practice.

With increased non-judgmental self-awareness – impulsive and habitual behaviors can decrease. This means that the effects of triggers can be decreased or eliminated. With mindfulness, impulsive actions are no longer automatically activated.

How Can I Implement Mindfulness In Recovery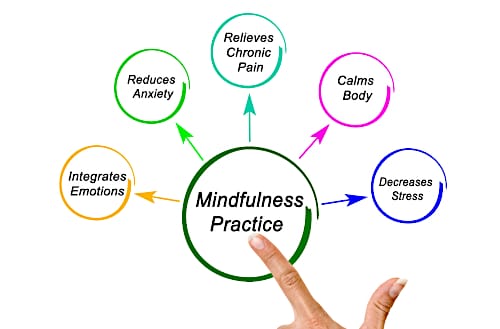 Mindfulness for Relapse Prevention Plans
Mindfulness is having the internal focus to be quietly aware of your own thoughts and impulses – without judgment – and without acting on the impulses.
Some Benefits of Mindfulness
▪ Enhances Immune System
▪ Increases Blood Flow
▪ Provides Calm and Inner Peace
▪ Reduces Stress, Depression & Anxiety
▪ Increases Energy
▪ Creates a Space Between Thoughts
▪ Helps Identify Habitual Behaviors
▪ Develops Compassion: Self & Others
▪ Helps Reduce Habitual Reactions
▪ Experience of Personal Spirituality
Mindfulness provides skills and practices to loosen our identification with thoughts. This helps individuals to recognize that the content of a thought (and the resulting habitual emotions and triggers) are not absolute "truth."
By creating a space between emotional triggers and habitual reactions – individuals can create a permanent cognitive re-structuring away from self destructive and habitual addictive behaviors.
The Result?
Calmness, inner peace; and increasing compassion for self and others.
Many who practice mindfulness meditation experience a gradual and natural increase in gratitude. Another benefit of mindfulness meditation is personal growth and a deepening experience of personal spirituality.
Mindfulness is an essential skill for addiction recovery and relapse prevention at New Start Recovery Solutions Sacramento.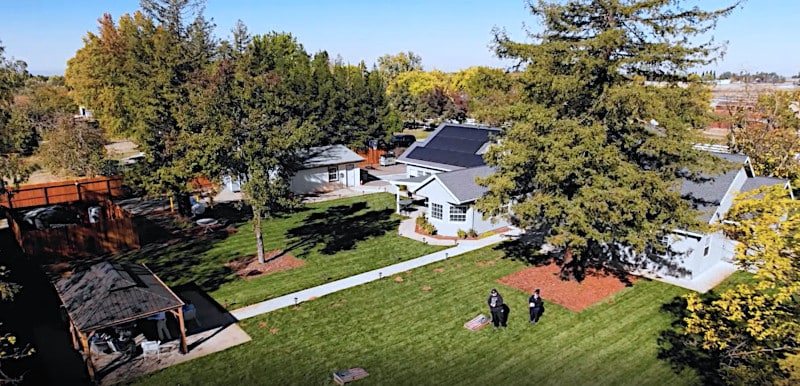 New Start Recovery Solutions Sacramento Addiction Recovery Treatment
New Start Recovery Solutions Sacramento begins care for patients with biopsychosocial screening and assessment.
A personalized treatment plan is then created for each patient.
Full Continuum of Care:
Detox · Residential Rehab · Outpatient IOP and PHP · Medication-Assisted Treatment MAT · Telehealth Virtual IOP · Outpatient Primary Mental Health Care · Family Programs · Alumni Programs and Support.
New Start Recovery Solutions Sacramento has alcohol and addiction recovery treatment for individuals, families, veterans, union members and professionals.
Our addiction recovery services include:
• Medically Managed Detoxification
• IOP and PHP Outpatient Services – Adults 18+
• Men & Women ages 18+ for Residential Rehabs
• 24-hour on-site monitoring
• Residential Inpatient Rehab Treatment
• Whole Person Evidence-based Recovery
• Medication-Assisted Treatment MAT for Opioid Addiction
• Telehealth Virtual IOP Intensive Outpatient Program
• Family Program and Counseling
• Intervention and Crisis Intervention
• Nutrition and Wellness Programs
• Relapse Prevention and Mindfulness for Recovery
• Dual Diagnosis Treatment (Our Specialty)
• PHP 'Day Program' Partial Hospitalization Program
• IOP Intensive Outpatient Treatment
• Outpatient Primary Mental Health Therapy
• Veteran PTSD Dual Diagnosis Rehab
• VA Community Care Provider
• TriWest In-network (Proud to be Serving our Military!)
• Most Insurance Accepted

We guide families and their loved ones suffering with addiction, depression, and other behavioral issues into recovery. We walk you through the steps to get started in the recovery process – and are there for you every step of the way.
Sacramento Evidence-Based Whole Person Addiction Recovery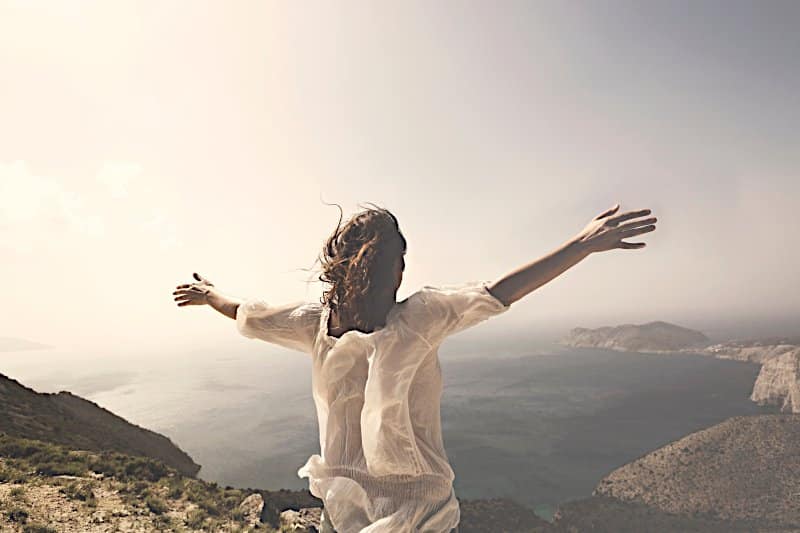 New Start Recovery Solutions | Recovery Happens Counseling Services


Confidential Consultations, Questions or Admissions
We are dedicated to helping those in need.
We Work with EAP and Union Programs and Accept Most Insurance
Kaiser Preferred Provider
VA Community Care Provider In-Network with TriWest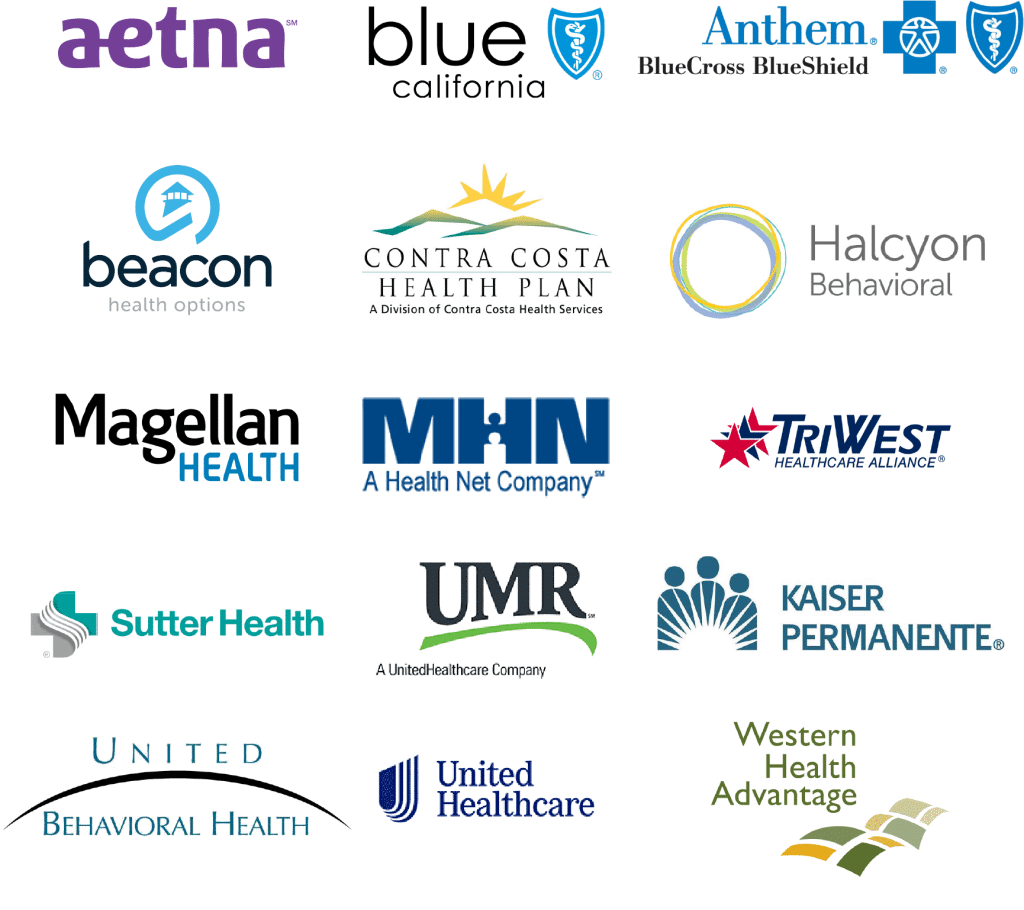 We also work out of network with most PPO insurance.
Please Note: We cannot accept Medicare, Medicaid or Medi-Cal.
Veteran Programs

We Work With:
∙ Union and EAP Programs
∙ VA Community Care Provider
∙ In-network with TriWest
• Each patient is evaluated by New Start Recovery Solutions staff and receives a biopsychosocial assessment; and an individualized treatment plan.
• We use Mindfulness for Relapse Prevention and other whole person evidence-based therapies.
• Our holistic therapies include CBT, DBT, Brainspotting, Conscious Recovery, yoga and more.
• If you or your loved one is located in Silicon Valley, San Francisco, Bay Area, San Rafael, Monterey, Sacramento, Chico, Paradise, Redding, Martinez or other Northern California area – and are dealing with a drug abuse or an alcohol use disorder – welcome to evidence-based whole person addiction treatment at New Start Recovery Solutions.
• New Start Recovery Solutions is a VA Community Care Provider; in-network with TriWest.
• Our trauma-informed dual diagnosis treatment is effective for PTSD, depression, anxiety and more.
• Military and Veteran PTSD Treatment Programs – Residential and Outpatient.
• Treatment Programs for First Responders, Union Members and Professionals.

Please call our Admissions at 866-303-6275 for more information.
Or feel welcome to Contact Us.
Your Life Awaits – Make a New Start Now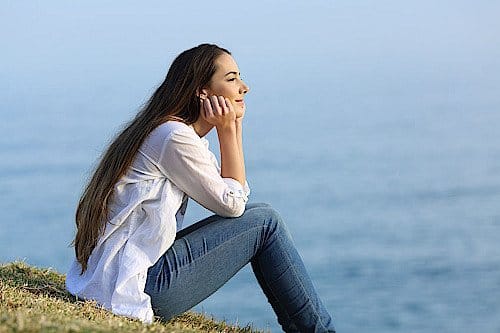 New Start Recovery Solutions
Questions? Call Admissions at 866-303-6275