Sacramento Outpatient Veteran Rehab
IOP and PHP Day Treatment Sacramento
Article Contents
VETERAN OUTPATIENT PTSD TREATMENT SACRAMENTO
• Veteran PTSD Dual Diagnosis Treatment • Evidence-based, Trauma-informed Whole Person Treatment
• IOP and PHP Veteran Re-entry Programs • Residential Inpatient Treatment • Supportive Housing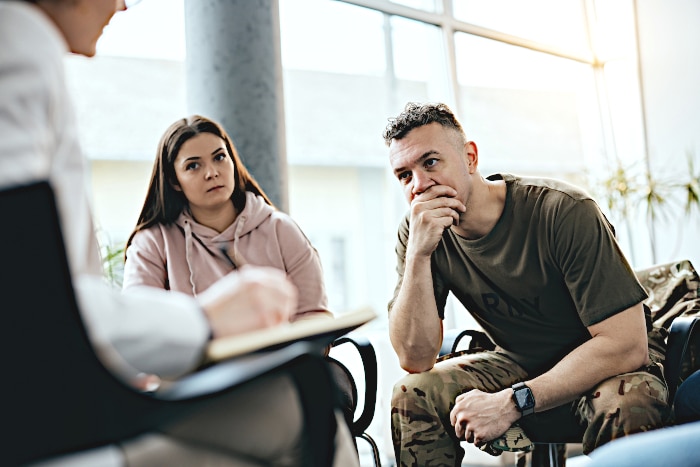 Sacramento Veteran PTSD Outpatient Rehab
NSRS Sacramento Outpatient PTSD treatment helps veterans to break the cycle of PTSD, trauma and substance use. Our Veteran's program is Dual Diagnosis and assists veterans to discover and resolve underlying issues, trauma and stresses that often drive addictive behaviors.
And our dual diagnosis Veterans Program treatment cares for the whole person. New Start Recovery Solutions Sacramento veteran outpatient treatment includes evidence-based cognitive and trauma-informed therapies; as well as mindfulness, yoga and more.
A traumatized individual not only experiences effects to their own health and wellness. Significant others, friends and family are also affected by a veteran's PTSD or trauma and 'self-medicating' alcohol or substance abuse.
Taking care of mental health is as important as managing physical health. Although in many cases – there may still be a stigma attached to seeking help.
There is no need to 'suffer in silence' for months before seeking (and receiving) help and treatment.
We can help.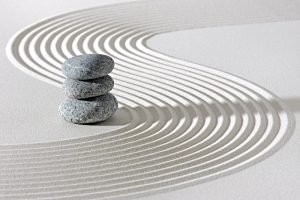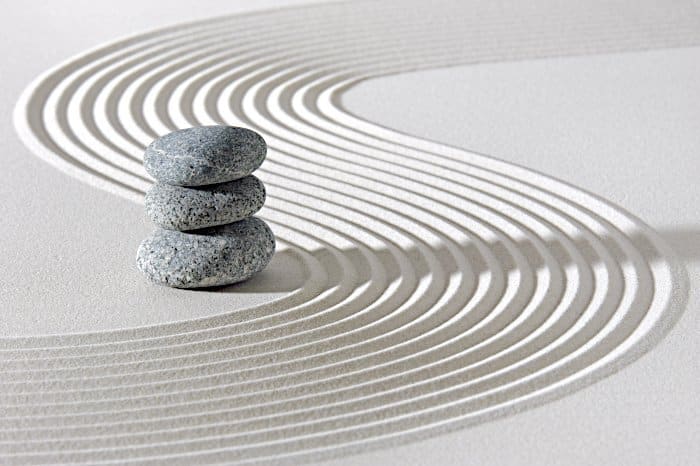 New Start Recovery Solutions Rehab Center Locations
• New Start Recovery Solutions Sacramento
• New Start Recovery Solutions Concord
• New Start Recovery Solutions Bangor
• Recovery Happens Counseling Services Outpatient Programs in Sacramento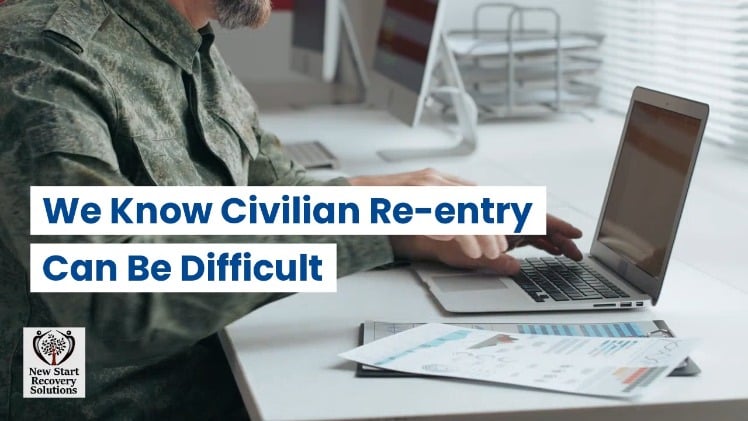 Why Sacramento Outpatient PTSD Treatment for Veterans?
There are two main reasons to choose Outpatient Treatment for PTSD.
Outpatient Reason 1: Time Scheduling
Outpatient Treatment allows individuals to continue as usual with any obligations for work, school or family.
Outpatient Reason 2: Extended Treatment After Residential Rehab
After leaving residential addiction treatment, many need the continued support of trusted mentors, positive group interactions and motivating support. The time needed can vary and is unique to each individual.
Also, insurance only pays for a certain number of residential treatment days. But in many of those cases – insurance will pay for continued Outpatient Treatment. Continuing recovery treatment in outpatient care is a cost-effective and time efficient way to maintain sobriety and progress to sustainable sobriety.
The Good News – Outpatient PTSD Treatment WORKS!
PTSD and substance use problems are often experienced by those who have served in conflict areas. Some try to cope with PTSD or trauma symptoms by drinking heavily or using drugs.
Other veterans find the stresses of reentry to civilian life to be overwhelming and resort to excessive drinking or substance abuse to cope.
We Can Help!
New Start Recovery Solutions Sacramento is an authorized VA Community Care Provider. We are TriWest in-network.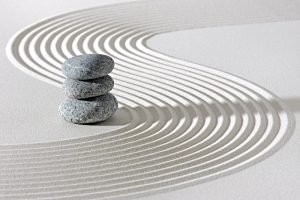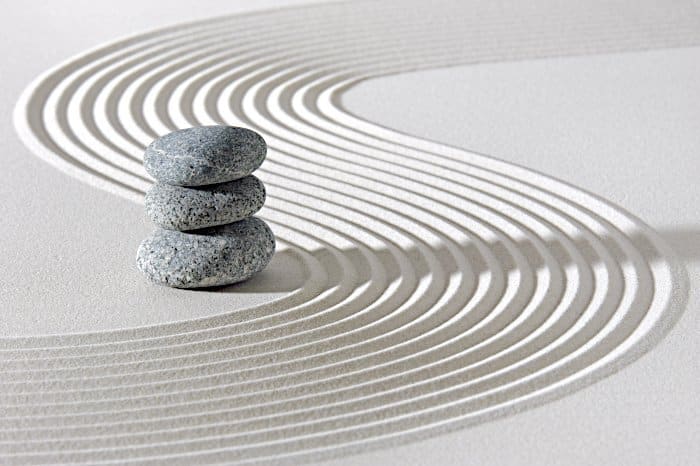 What is PTSD?
There is clearly a correlation between trauma (including individual, group, or mass trauma) and substance use. There is also a correlation in the presence of posttraumatic stress (and other trauma-related disorders) and substance use disorders. Alcohol and drug use can be, for some, an effort to manage traumatic stress and specific PTSD symptoms.

Trauma-Informed Care in Behavioral Health Services, Chapter 3 Understanding the Impact of Trauma
Emotional and psychological trauma occurs when extraordinarily stressful events shatter an individual's usual sense of security. As a result, there is a feeling of being temporarily helpless in a dangerous world.
Most people who experience traumatic events have temporary difficulty adjusting and coping. If trauma symptoms get worse – or last more than 3 months and interfere with day-to-day functioning – you may have PTSD.
If you are a veteran or would like to refer a veteran to our PTSD programs, please call 866-303-6275
for a Confidential Consultation.
Detox Admissions Same Day · Dual Diagnosis Rehab Treatment
Residential Rehabs | Outpatient Rehabs | Telehealth Virtual IOP
We work with EAP Programs and most insurance.
VA Community Care Provider – TriWest in-network
Post-traumatic stress disorder (PTSD)
Post-traumatic stress disorder (PTSD) is a mental health condition triggered by witnessing or experiencing traumatic or terrifying events.
PTSD Self-Medication
Veterans often use alcohol or drugs to self-medicate PTSD symptoms. This does nothing to resolve the underlying trauma – and usually makes it much worse.
PTSD Symptoms
PTSD symptoms can include flashbacks, hypervigilance, avoidance, nightmares and severe anxiety; as well as uncontrollable or intrusive thoughts about the event.
You Are Not Alone!
Treatments for PTSD, Trauma and Co-Occurring Substance Abuse (Dual Diagnosis) are Available.
And Treatment Works!
PTSD Effects Can Be Subtle – or May Show Up Months Later
Post-traumatic stress disorder symptoms may start within one month of a traumatic event. But sometimes symptoms may not appear until years after the event. These symptoms can cause significant problems in social or work situations and in relationships. PTSD symptoms interfere with the ability to go about normal daily tasks.
Symptoms can vary over time. And, PTSD symptoms also vary from person to person.
Northern California Veteran Dual Diagnosis PTSD Treatment
We are a VA Community Care Provider

New Start Recovery Solutions Sacramento veterans program for PTSD and substance abuse uses trauma-informed integrated treatment. We work with the issues of combat stress, addictions, alcohol dependency, depression and other trauma-related disorders.
Our PTSD treatment for veterans includes a combination of cognitive behavioral and processing therapy, dialectical behavior therapy, prolonged exposure, wellness education, mindfulness, nutrition, yoga and more.
• Cognitive Processing Therapy (CPT)
• Cognitive Behavioral Therapy (CBT)
• Dialectical Behavior Therapy (DBT)
• Motivational Interviewing
• Brainspotting
• Emotional Regulation
Outpatient Mental Health Care Therapy In-person or via Telehealth
As a part of our outpatient programs in Northern California – outpatient individual mental health therapy is now available.
Mental Health therapy is also available via Telehealth.
Primary mental health care is customized for the needs of each individual.
Mental health disorders are some of the most common health concerns in the United States, with a lifetime prevalence of any mental illness near 20% among US adults.

National Institute of Mental Health Mental Illness 2019
Individual and Group Therapy; Intensive Outpatient Programs

All our programs have Trauma-informed Care. We specialize in treatments for Dual Diagnosis (mental health issues with addiction), Trauma, PTSD, Stress Management, Anxiety, Depression, Grief and Loss.

Our licensed therapists work with those struggling with trauma, depression, anxiety, eating disorders, psychosis (both drug induced and organic), personality disorders, and other mental health issues.

Veterans Programs – In-person and Telehealth

Individual Therapy and Groups for First Responders

Firefighters, police, EMS and other emergency services providers are seldom called on to rescue cute kittens from trees. On a daily basis, first responders see accident victims horribly injured or burned, rescue survivors crushed in crumbling buildings, fight overwhelming forest fires, pull residents from burning buildings. Or they may be called on to defuse situations ranging from domestic disputes to a hostage crisis.

For first responders, work stress takes an emotional and mental toll. Therapy and counseling can help resolve trauma and provide support and coping skills.

Individual Therapy and Groups for Professionals

Impaired professionals are found in all professions. Any intense work environment with pressure to perform is at risk for development of burn out, mental health and substance abuse issues.

Professions that experience high levels of anxiety, depression, functional alcoholism and substance abuse include:

• Attorneys
• Doctors and Medical Professionals
• Airline Pilots and Flight Attendants
• IT Professionals

NSRS Northern California Rehab Centers

We Accept Most Insurance and Work with EAP Programs.
VA Community Care Provider | In-network with TriWest.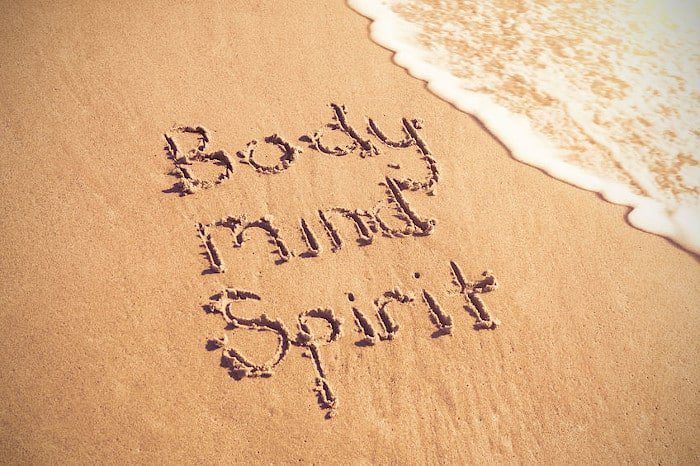 How Veterans Can Get Help
If you are a qualifying military veteran located in northern California – there is help available. Most veterans are eligible for VA Health Benefits, which help cover (or cover) the cost of mental health services, including addiction treatment.

Make a VA Appointment for an Addiction Assessment at a Northern California VA facility.
Veterans seeking treatment for substance abuse can start the process by talking with their primary VA health care provider; or by contacting their nearest Vet Center.
Get an appointment for a PTSD Dual Diagnosis referral.
Ask for Community-based Addiction Recovery Treatment at New Start Recovery Solutions Sacramento.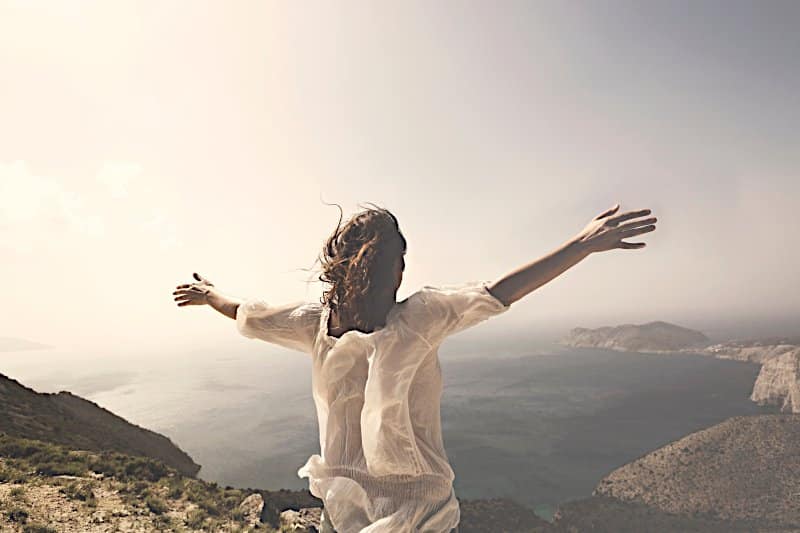 New Start Recovery Solutions | Recovery Happens Counseling Services


Confidential Consultations, Questions or Admissions
We are dedicated to helping those in need.
We Work with EAP and Union Programs and Accept Most Insurance
Kaiser Preferred Provider
VA Community Care Provider In-Network with TriWest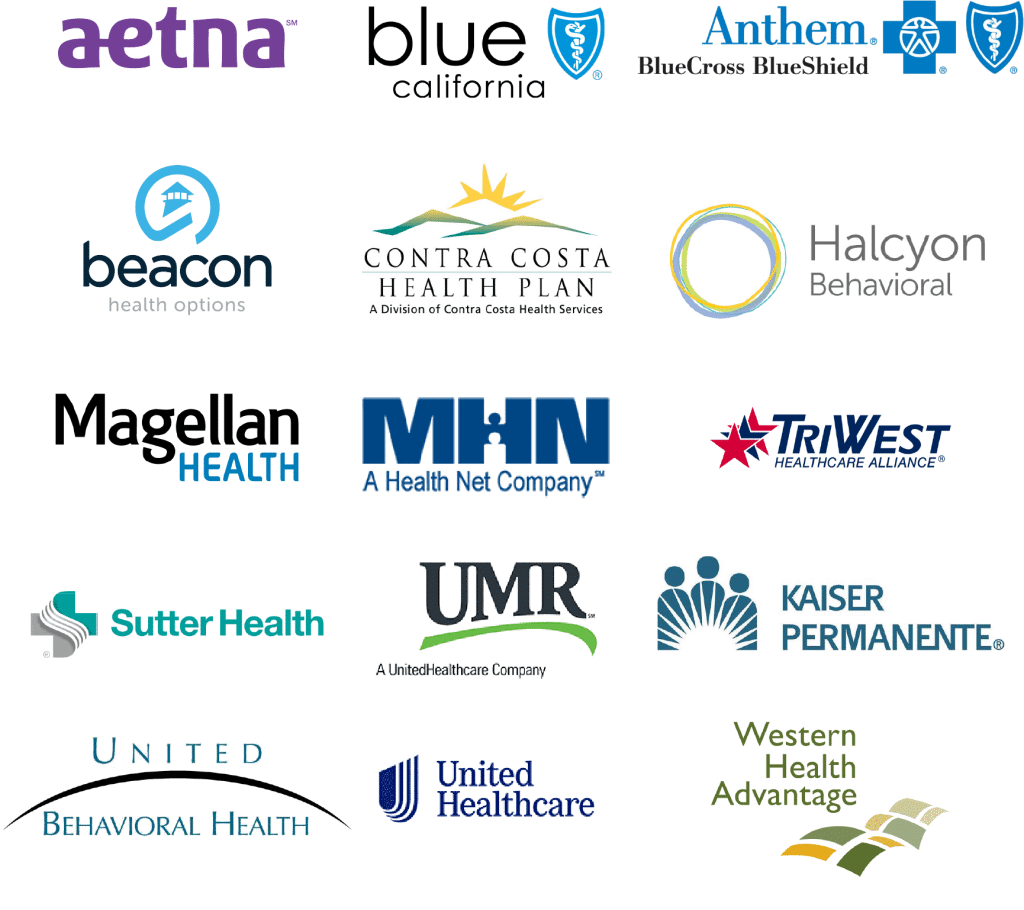 We also work out of network with most PPO insurance.
Please Note: We cannot accept Medicare, Medicaid or Medi-Cal.
Veteran Programs

We Work With:
∙ Union and EAP Programs
∙ VA Community Care Provider
∙ In-network with TriWest
• Each patient is evaluated by New Start Recovery Solutions staff and receives a biopsychosocial assessment; and an individualized treatment plan.
• We use Mindfulness for Relapse Prevention and other whole person evidence-based therapies.
• Our holistic therapies include CBT, DBT, Brainspotting, Conscious Recovery, yoga and more.
• If you or your loved one is located in Silicon Valley, San Francisco, Bay Area, San Rafael, Monterey, Sacramento, Chico, Paradise, Redding, Martinez or other Northern California area – and are dealing with a drug abuse or an alcohol use disorder – welcome to evidence-based whole person addiction treatment at New Start Recovery Solutions.
• New Start Recovery Solutions is a VA Community Care Provider; in-network with TriWest.
• Our trauma-informed dual diagnosis treatment is effective for PTSD, depression, anxiety and more.
• Military and Veteran PTSD Treatment Programs – Residential and Outpatient.
• Treatment Programs for First Responders, Union Members and Professionals.

Please call our Admissions at 866-303-6275 for more information.
Or feel welcome to Contact Us.
Your Life Awaits – Make a New Start Now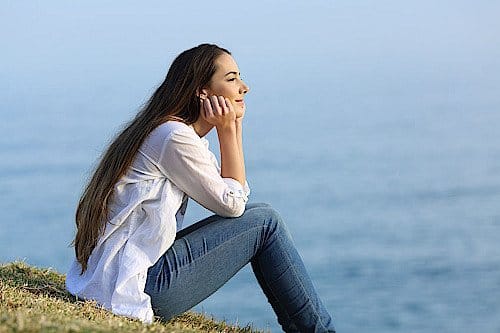 New Start Recovery Solutions
Questions? Call Admissions at 866-303-6275